The Augmented Humanity Project is essentially based on three main challenges:
Emission reductions
Improvind the efficiency of industrial processes, as well as corresponding emission reductions
Adequacy of production
The development and adequacy of production processes accordiong to the characteristics of the active population
Industry 4.0
the preparation of human resources for a new industrial reality (industry 4.0)
Image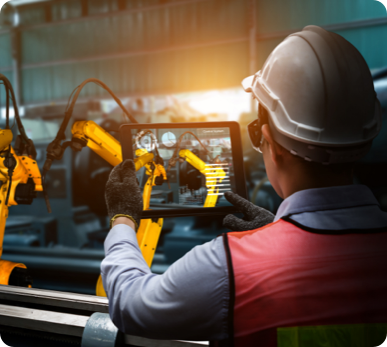 The Augmented Humanity Project consortium aims to anticipate the future by developing user-friendly, immersive and supportive technologies in industrial production environments. Through a coordinated strategy between industrial partners and research centers, for the development of relevant technologies and tools that make industrial processes more efficient, less impactful on workers' health, reduce risk and prepare and adapt both processes and human resources for the new digitization paradigms – Industry 4.0.
The project presents a consortium of 15 companies and 8 R&D entities, which are coordinated by BOSCH TERMOTECNOLOGIA. It is segregated into 6 PPS (Products, Processes and Services) that aim to develop innovative and integrable solutions in an industrial environment.
Project Number

POCI-01-0247-FEDER-046103

LISBOA-01-0247-FEDER-046103

Medida

SI I&DT - Programas Mobilizadores

 

Approval Date

09 de junho de 2020

Main Objective

Reforçar a investigação, o desenvolvimento tecnológico e a inovaçãi

Project Duration

julho de 2020 a junho de 2023

Intervention Region

Lisboa, Centro e Norte de Portugal